Alain Serge KASENDE M'BAY, Esq.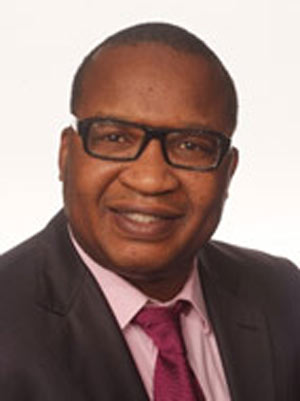 Practice areas: Mainly, Insurance Law and Reinsurance; Human Resources Law.
Further, he practices Contracts and Tort as well as the Mining Law.
He also holds a LLM degree in social law from the University of Liège and has also pursued an interuniversity training (Université Catholique de Louvain, University of Namur and Université Saint-Louis in Brussels), sanctioned by A diploma in specialized studies in international human rights law. Currently, he pursues a continuing education in insurance law at the Faculty of Law of the Catholic University of Louvain, Belgium.
He has been a lawyer at the Kinshasa / RDCongo Bar since 26 February 1996, and has also worked for a few years as a lawyer at the Public Social Action Center in Saint Gilles / Belgium and in the Human Resources Department, BNP Paribas Fortis in Brussels / Belgium. He is also a consultant and trainer in HR, labor law, trade union, social security and human rights within the company NEBUCO of which he is the founder.
He is a consultant to the Tshibangu Ilunga & Associés SCA.
In his practice as a lawyer, he is involved in administrative and judicial advice and litigation in the following areas: insurance law (insurance contract law, damage insurance law, personal insurance law and accident and accident law). Disasters), labor law (insolvency and restructuring social law, social bankruptcy law, social merger law and acquisition, social criminal law), human resources law (negotiation and conclusion of labor contracts, Suspension of labor contracts and dissolution of labor contracts), medical and hospital law and health professionals, foreign and international mobility law, contract and bond law, hydrocarbons law, electricity law, commercial law, Societies and law of OHADA.
As a lawyer, he is also active in the following sectors: energy and natural resources, mines and metals, oil and gas, forests and wood, agriculture, media, telecommunications and NICTs, and The non-profit sector such as associations, NGOs, donors, executing agencies, public services, etc.
He speaks French, a language of study and work; English, average knowledge; Dutch, basic knowledge and has computer skills Practical Microsoft tools.
He has also published several articles in the different fields and sectors of activity of his clientele.
Education
Degree:
MA, 1994 - 1995 (UNIKIN)
LLM, (University of Liège in Belgium)

Called to Bar: 1996 Languages: French (fluent), English (good), Lingala, Duch.