Anna TSHALA KABANGU, Esq.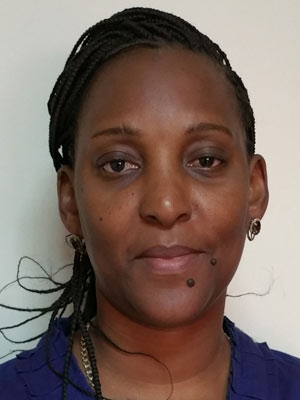 Mrs. Anna TSHALA KABANGU is Partner of the firm of Tshibangu Ilunga & Partners (www.tshibangulegal.com) a firm complying with anti bribery legislations, notably: the UK Bribery Act (UKBA) of 8 April 2010 as well as the American Foreign Corrupt Practices Act (FCPA) of 1977.. He is registered under the No. 4056 of the
National Law society of the DRC.
Mrs. TSHALA advises a pragmatic approach in the defense clients' interests, favoring amicable settlements rather than cost effective lawsuits, except where the opposite party does not consent to, or on odds instructions by client.
When comes the time to appear on behalf of clients, Mrs. TSHALA litigates in courts on behalf of clients.
Education
Degree: MA (UPC)
Called to Bar: 2016
Called to legal Consultancy: 2003
Position: Partner
Languages: French (fluent), Anglais, (good), Lingala, Tshiluba.

Practice areas: Family law (status of persons, mariages, divorces, births, adoptions, inheritance, matrimonial regimes, Anti violence and protection of gender against sexual violence and the protection of children and teens etc…), International private Law, Mortgage and real estate law, Contrats law, Criminal law.
On top of above matters, Benoit Tshibangu practices litigation and arbitration.
Although she joined the firm Tshibangu Ilunga & Associates fairly recently, she shows appreciable dexterity in matters related to her fields of expertise.
Spoken languages
French and African Languages (Lingala, Tshiluba)
Key matters
Any and all matters dealt with by Mrs. TSHALA being too closely covered by confidentiality, it is not convenient
to expose the personality of said clients by naming them here.
Professional integration
Mrs. Anna TSHALA KABANGU is a member of the Kinshasa - Matete Bar since 5 July 2016.
Publications
Mrs. TSHALA has published two scientific works:
2012: The (DRC) Child Protection Act.
2014: Children born out of wedlock but not recognized during their father's lifetime.