Benoit TSHIBANGU ILUNGA, Esq.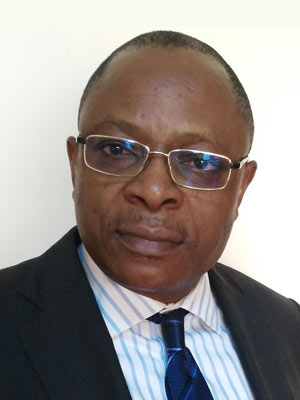 Benoit TSHIBANGU ILUNGA is an active Attorney at law (Barrister) who marries cutting edge advice and dedicated legal services when comes to business law, notably Tax law, corporate law, M&A and mining matters.
He is the Founding Partner of the firm of Tshibangu Ilunga & Partners (www.tshibangulegal.com) a firm complying with anti bribe legislations, notably: the UK Bribery Act (UKBA) of 8 April 2010 as well as the American Foreign Corrupt Practices Act (FCPA) of 1977.. He is registered under the No. 4056 of the National Law society of the DRC.
After law studies at University in DR Congo, Mr. Tshibangu entered into a legal carrier where he focuses on business and investments law.
Benoit TSHIBANGU ILUNGA has sharpened his skills by deepening the issues. He attends to international forums and attending clients meetings throughout the word abroad, in USA, France, Belgium, Germany, Hong Kong, China, UK, Peru, Brazil, South Africa, Zambia, Morocco etc…
He is confortable anywhere abroad, discussing law and clients interests.
He does not last to say his moto: owing promptness and efficiency to clients. Doing the best to clarify and find sound solutions to clients' concerns on top of services. Marrying confidentiality and respect of ethical rules must be the pillars of an Attorney, on top of the expertise and skills.
Benoit TSHIBANGU ILUNGA is admitted to the Bar of Kinshasa/Matete. His licence covers also the jurisdiction of Congo Brazzaville (Brazzaville and Pointe Noire) in respect of the Convention entered into on 12 April 1978 between the two CONGOs in regard of judicial matters.
He is also licensed for the "CCJA" Common Court for Justice and Arbitration of OHADA and therefore advises and /assists on the commercial and business law.
Education
Degree:
Position: Founding Partner
Called to Bar: 2006
Called to legal Consultancy: 2003
Languages: French (fluent), Anglais, (fluent), Lingala, Swahili, Tshiluba.
Fields of areas: Corporate law; Tax law (expertise in Tax procedures); M&A (Mergers and Acquisitions) law; Mining Law; Sureties law (collaterals);
Commodities law; Commercial law; Oil and Gaz Law; Admiralty and Maritime Law (recovery of maritime debts; arrest and release of vessels, temporary importation of vessels etc…)
Publications: The most recent: « Mining license application in DRC (2017) », www.iclgl.co.uk
On top of above matters, Benoit TSHIBANGU practices litigation and arbitration.
Key projects dealt with
Recent cases and major projects include:
Certifications
Certificate of the Bar of Kinshasa/Matete on September 15, 2006.
Certificate of attendance in the training session of the Bar of New York (New York CLE Certificate of attendance) over the theme "real estates transactions and potential litigation, May 20, 2010 cession hosted by Mr. Peter Brognan and Allan Berlowitz, Esq.
Certificate of IP agent in the Congo DR in 2011.
Professional experience
Publications
Benoit TSHIBANGU has published or is publishing: