Enid Junior MPETI LOMBE, Esq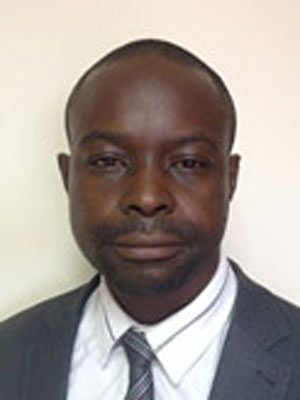 Practice areas: Civil law, criminal law, employment and labour law, administrative law, corporate and tax law (expertise in Tax procedures), Admiralty and Maritime Law (Arrest and release of vessels, temporary importation etc…)
Moreover, he practices litigation and Arbitration.
Mr. Enid Junior MPETI LOMBE is an associate with the firm of Tshibangu Ilunga & Partners (www.tshibangulegal.com) a firm complying with anti bribe legislations, notably: the UK Bribery Act (UKBA) of 8 April 2010 as well as the American Foreign Corrupt Practices Act (FCPA) of 1977.
Mr. MPETI is a very careful lawyer while processing files. He is registered with the Bar of Kinshasa/Matete since 2009, after completing a significant curriculum of law studies.
His professional tact made him retained to provide training and Law seminars to the Congolese National Police without prejudice to his coaching and human resources consulting with companies.
With the aim of reaching professional excellency, Mr. MPETI joined the Law firm TSHIBANGU ILUNGA & Partners SCA in March 2016.
His motto is: Promptness and skill.
The scope of his skills as lawyer in the DRC allows him to provide legal services in the jurisdiction of Congo Brazzaville under the General Convention on Cooperation in Justice matters, linking the DRC and Congo - Brazzaville since 12 April 1978.
He is also licensed to assist clients with the "CCJA" Common Court of Justice and Arbitration in Abidjan, as part of OHADA law, in connexion with business law issues in this space.
Degrees:
MA, 2004 - 2005 (UPC)
BA, 2002 - 2003 (UPC)

Called to Bar: 2009
Position: Associate
Languages: French (fluent), Anglais, (good), Lingala, Kisengele.
Internships
2006-2007: internship at the legal department of the National Transport Office (ONATRA).
2009-2011: Professional training at the law office of Mr. Lumbala KABEYA Sanspeur.
Training in law
Vocational Qualification with honors (2014).
Professional Affiliations
March 2014-May 2015: Coaching and human resources at the consulting company in CK ();
March 2012 to date: Examining staff member of the Congolese National Police in criminal law, criminal procedure, Sexual violence and human rights as well as in court organisation.
Publications
2002-2003: The implementation of the third stage of the United Nations Observer Mission in Congo, Work published with the aim to access bachelor degree (3 year higher education);
2004-2005: The recognition of a rebellion that came to power (Case of Congo, Ivory Coast and Sudan), thesis for accessing Master of arts degree.