Benoit TSHIBANGU ILUNGA, Esq.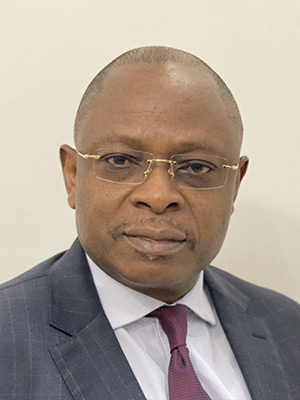 Position: Founding Partner.
Education: Master of Laws, UPC, Post graduate Degree, UNIKIN (DRC).
Capacity: Attorney at Law (Barrister); Mining/Quarry Attorney
Fields: Mining Law; Tax Law; Commercial law; Corporate Law; Tax Law; Environmental Law; Telecommunications Law; Insurance law; Forestry Law; Due diligence; Merger & Acquisition Law; Insolvency Law; Arbitration & Litigation; Mediation law.
Languages: English; French; Lingala; Tshiluba
Experience: 20 years in 2023.
Mr. Tshibangu combines legal skills and strategies - proven by 20 years practice - for the purpose of providing cutting edge solutions to legal issues. In the field of commercial law, securities, arbitration and litigation, corporate law and bankruptcy, he operates in the DRC and in 17 OHADA countries.
In the field of arbitration law, Mr. Tshibangu intervenes - alternatively as an expert or as a lawyer - wherever DRC law is at stake, in particular in Australia, Canada, France, England, Belgium, United States and South Africa.
Mr. Tshibangu has assisted several foreign investors in major M&A, Tax, Mining and Corporate transactions, due diligence for investments of magnitude, the formation and registration of diamond and gold comptoirs, the incorporation of subsidiaries and the registration of branches of major international firms.
His experience makes him an unrivalled pillar for sound advice in the forum of investment projects in DR Congo.