Didace MUTOMBO MUKEBA
Lawyer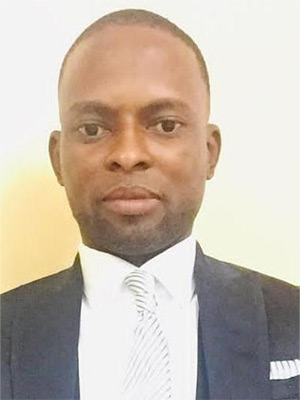 Quality & Rank : Lawyer;
Education : Master in Law (UNILU)
Areas of work : Insurance Law, Commercial Law, Family Law and Tax Law
Languages : French, English, Lingala, Swahili and Tshiluba
Experience : 5 years.
Didace uses his legal knowledge in different areas of law to provide solutions to legal problems. In insurance law, corporate law (commercial law, business law, intellectual property law), land law, tax law and family law.
Didace Mutombo assists several clients in the drafting of statutes and by-laws of ASBLs, in the drafting of company projects, in obtaining titles to landed property, in the subscription of an insurance policy. In the same vein, he assists his clients in various legal disputes with the competent authorities.
Legal advisor and a dynamic researcher always in search of appropriate solutions to the different problems he is asked to solve.
Articulate communicator with a thorough understanding of the work environment. Possesses exceptional negotiation, conflict resolution and team building skills.
Has participated in several transactions and the creation of commercial companies in the confec-tion of all essential documents.