Hervé TSHIBANGU ILUNGA
Lawyer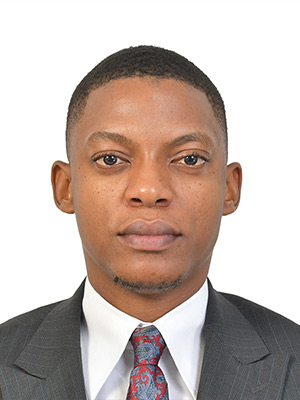 Position : Associate
Education : Master's degree ( LLM) in Commercial Law & International Trade (2019 – 2020) From Oxford Brookes University
Capacity : Attorney at Law (Barrister); Mining/Quarry Attorney
Fields : World Trade Law | Law of International Business Transactions | Advanced Issues of International Business Transactions | International Economic Law | Mining Law | Tax Law | Commercial law | Corporate Law | Tax Law | Environmental Law |Telecommunications Law | Insurance law | Forestry Law | Due diligence | Merger | Acquisition Law | Insolvency Law | Arbitration Litigation & Mediation law.
Languages : English, French, Lingala & Tshiluba
Experience : 6 years in 2023.
Accomplished and results-driven Lawyer and a Legal Counsel with more than 6 years of experience conducting legal research complemented by assisting and defending clients through legal proceedings. Good knowledge of common law and civil law. Focused on business law, taxation law, corporate law, complex contracts, and mining law. Conducts due diligence prior to major projects transactions. Operates and monitors companies' compliance. Articulate communicator with thorough understanding of the work environment. Possess exceptional negotiation, conflict-resolution, and team player skills.
I have assisted several foreign investors in major M&A, Tax, Mining and Corporate transactions, due diligence for investments of magnitude, the formation and registration of diamond and gold comptoirs, the incorporation of subsidiaries and the registration of branches of major international firms.