Nadine MPWEKELA
Lawyer-associate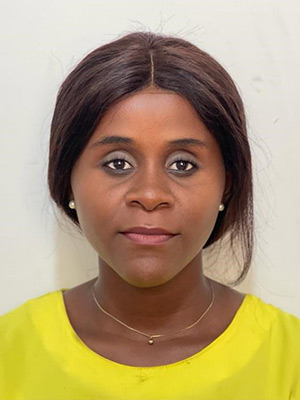 Position: Associate Lawyer
Education: Master's degree (Bac+5) from Reverend KIM University
Capacity: Attorney at Law (Barrister); Mining/Quarry Attorney
Fields: Family law (in particular births, marriages, adoptions, inheritance, matrimonial regimes, divorces, etc...), gender protection against sexual violence and child protection, private and judicial law, law of obligations, contract law, criminal law.
Languages: English; French; Lingala; Tshiluba, Swahili
Experience: 2 years in 2023.
Mr. Mpwekela combines legal knowledge and strategies - proven by 2 years of practice in various sectors - to provide cutting-edge solutions to legal problems. In the field of law, arbitration and litigation, corporate law and bankruptcy, he intervenes in the DRC as well as in 17 countries of the OHADA.
In the field of private and judicial law, Nadine Mpwekela defends and assists her clients' cases in all the fields of law at the level of jurisdictions, she masters the criminal and administrative procedure.