Pierrot BAKAJIKA KABULO
Lawyer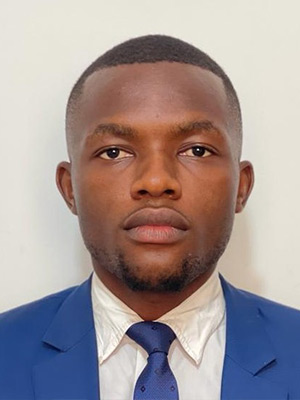 Quality & Rank : Lawyer.
Education: Master in Law (UNIKIN)
Fields: OHADA Law (Company Law; Securities Law, etc.), Telecommunications Law, Labor Law, Insurance Law, Family Law, and Intellectual Property Law.
Languages: French; Lingala.
Experience :
Mr. Pierrot BAKAJIKA KABULO has been advising and assisting clients on all legal issues for a long time. His practice is focused in particular on OHADA law (creation of commercial companies and establishments, etc.), on obtaining different property titles (registration certificate), on succession, on the acquisition of nationality.
Since he joined TSHIBANGU ILUNGA & Associés in 2021, he has shown a promptness and sealing in the work, and a very good sense of collaboration and observance of the deontological rules. He/she is rigorous, has good interpersonal skills and a great capacity to adapt, he/she has the spirit of analysis and synthesis. He shows diplomacy, pedagogy and objectivity.
Mr. Pierrot BAKAJIKA KABULO, published "Des pouvoirs de l'employeur: Le Ius Variandi" (Employer's powers: The Ius Variandi), Bachelor's thesis, University of Kinshasa 2020-2021.