Serge NTITA BANZA
Lawyer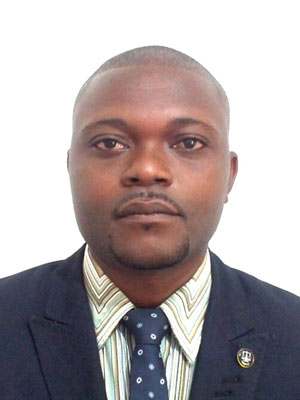 Position : Lawyer, partner;
Education : Master of laws, (UNIKIN);
Practice areas : Administrative Law, Corporate Law, Mining Law, Environmental Law, Commercial Law; Telecommunications Law; Insurance Law; Forestry Law; Mergers & Acquisitions; Bankruptcy Law; Arbitration and Litigation (tax, civil, criminal, administrative).
Languages : French; Lingala; Tshiluba
Experience : 10 years.
Me NTITA BANZA serge is a legal practitioner. The vocation, what better than it, disposes him to usefully advise, represent and defend the clients in the matters of law that mentioned in the fields of practice.
The relevance of right guiding the thought of the practitioners, the finesse if not its, the taste perfectionist or the love of the well done work which pilots at the sides of the celerity rest on the respect of the laws and the deontological rules.
Me NTITA BANZA serge knows the sense of the confidence made to him by the customers and takes care well of the security of their interests. In his professional relationship, he has, through his services, always feared the idea that postulates the impossibility because having weapons that humanity and justice.
An alert analyst who communicates a legal or judicial saving reflection.
He performs due diligence for the acquisition of mining licenses, the creation and registration of diamond and gold comptoirs, the constitution of companies, subsidiaries, the registration of branches of large firms, exequatur procedure and arbitration. Taking into account professional secrecy, we reserve the right to list some of the cases already handled.