Mining and Quarrying Law
Mining and Quarrying Agents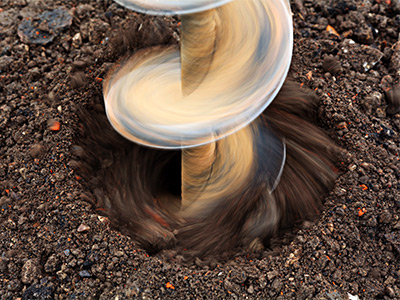 Team leaders : Mr. Grégoire BAKANDEJA & Mr. Benoît TSHIBANGU.
TI&A sca is validly registered as a mining & quarrying agent, as well as five members of the said firm.
In DR Congo, no one can assist or represent persons wishing to invest in mines if he is not a mining and quarrying agent. TI&A sca is the bearer of the ministerial decree n° 00836/CAB.MIN/01/2021 of December 27, 2021 approving the law firm TSHIBANGU ILUNGA & Associés as an agent in mines and quarries.
Thus, any foreign company wishing to operate in the mining sector is required to elect domicile at the Mining Agents' Office for operations and follow-up of administrative procedures.
The Democratic Republic of Congo (Congo-Kinshasa) and the Republic of Congo (Congo-Brazzaville) likewise, has most of the minerals needed for the automotive (catalytic converters, lithium batteries, electric vehicles etc.), space and cellular industries. The DR Congo has strategic minerals and metals such as coltan, cobalt, tantalum, zinc, tin, copper, rare metals, diamonds, gold, etc. The exploration and the mining of these minerals requires significant investments.
The exploration and the mining of these minerals are governed by extensive legislation that aims to grant confort to investors through transparency and traceability standards that are supervised by state services and international NGOs.
TI&A sca has a team of lawyers with solid expertise in the field of mining and quarrying. These lawyers have advised many foreign and local companies on mining transactions, including thorough due diligence on the targeted entities, on the acquisition and maintenance of mining and quarrying licences, on environmental obligations, on the transformation process, on the slag heap recovery process, on licences for the use of backfill, etc.
TI&A's mining team is managed by Dr. Grégoire BAKANDEJA who is a professor of mining law at the universities of the DR Congo, as well as Mr. Benoît TSHIBANGU who has had extensive experience in the fields of mining law. Several clients have liaised on his legal advices for the purposes to raise funds on foreign stock exchanges, notably the LSE in London. This team leaders work in close collaboration with other lawyers of the firm.
TI&A's track record includes numerous mining transactions which have occurred the change of shareholding control of mining companies in DR Congo, financed by stock exchange mechanisms (Toronto Stock Exchange, London Stock Exchange, Sydney Stock Exchange etc...) which implement a rigorous control of M&A procedures etc...